Trade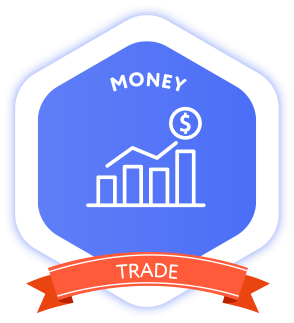 Points: 100
The Newbie Badge
is awarded to all members of Crush Pro Trading. This is the starting point for everyone. It doesn't matter whether you are a complete beginner or you have learned to trade before and you are already profitable. We are working together on Crush Pro Teams and by completing the required activities to move up the ranks, you not only confirm your abilities, but you also demonstrate to your teammates you can be accountable to work together with others, through sharing opportunities to trade implementation to reviewing the results.
How to Achieve this Badge
Join Crush Pro Trading
Understand the mission
Once you have joined Crush Pro Trading we will give you an orientation to help you get started.